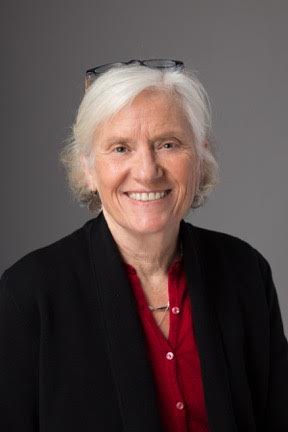 Pam Marsh is a 21-year resident of Oregon, a city council member, small business owner and manager of Ashland's nonprofit food bank. It's a diverse resume that's given her a good understanding of the local economy and the challenges facing families that require state attention, including early childhood programs, strong schools and the continuation of health care reform.
Pam was appointed by the City Council to fill a vacant position in December 2012.  Two years later she won a 4-year term, receiving 90% of the votes cast.
Before joining the Council, Pam served as a member and chair of the City Planning Commission and as a member of the Ashland Charter Review Committee, and volunteered for a variety of community organizations including Ashland High School Booster Club and Down Syndrome Association of Southern Oregon. Currently, she serves as a board member of the Family Nurturing Center.
Pam has lived in Southern Oregon since 1994, when she and her husband, Diarmuid McGuire, moved their four children from Palo Alto, California, to the mountains above Ashland. In Palo Alto Pam served on the Planning Commission, worked as district representative for a state legislator, served as executive director of the Santa Clara County Cities Association, and participated in a variety of nonprofit and public school organizations.
For ten years after moving to Oregon Pam was actively involved in management and operation of Green Springs Inn and Cabins. As a parent of a student at Pinehurst School, she participated on the school site committee and Pinehurst School Foundation. Her family continues to own the business, which is currently managed by her husband and son.
For the past ten years, Pam has worked with local nonprofit organizations as deputy director of a drug and alcohol prevention and treatment agency and, since 2012 as manager of Ashland Emergency Food Bank.
In 2005 Pam graduated from Southern Oregon University with a BA in Political Science.